Welcome to
Travel Marvelz

– The Premium Travel Technology and Services Provider
"Providing Hi-Tech and Hi-Touch Travel Technology and Services solutions for our clients."
"Our Proprietary and Customizable Travel Booking and Content Aggregation Technology
increases your bottom line."
"Full-service 'Brick and Click' travel agency optimizes your return on investment, while mitigating potential fraud and charge-backs."
"On-Demand, Turn-Key Solutions for quality control, agency process automation, and data warehousing."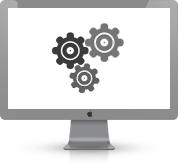 What we do?
Travel Marvelz is your total travel solutions partner. We develop fully-customizable and robust technical solutions to meet your needs. Our innovative and proprietary technology set and breadth of travel industry experience enables us to grow your bottom-line, mitigate loss, and improve your customer's experience.
We partner with only premier travel content wholesalers, direct carrier fare providers, and Global Distribution Systems which ensures a highly-bookable and enticing content mix. We work with you every step of the way to create an effortless integration of our services and we support your organization with reliable and effective systems that compliment your business model.
About Us

Travel Marvelz is the culmination of years of travel industry knowledge and expertise and holds appointments from (ARC), Airline Reporting Corporation, (IATA), International Air Transport Association, as well as many other well known associations such as (ASTA) American Society of Travel Agents.